WorkforceHUB has a wide range of capabilities for Employees and Managers, all presented through a unified portal.
Take a tour of WorkforceHUB and see the experience for yourself!
Employee and Manager Perspectives: Overview
See what employees see when they enter the portal.
Check out the manager experience from a high level.
See how employees can quickly use WorkforceHUB
for everyday tasks.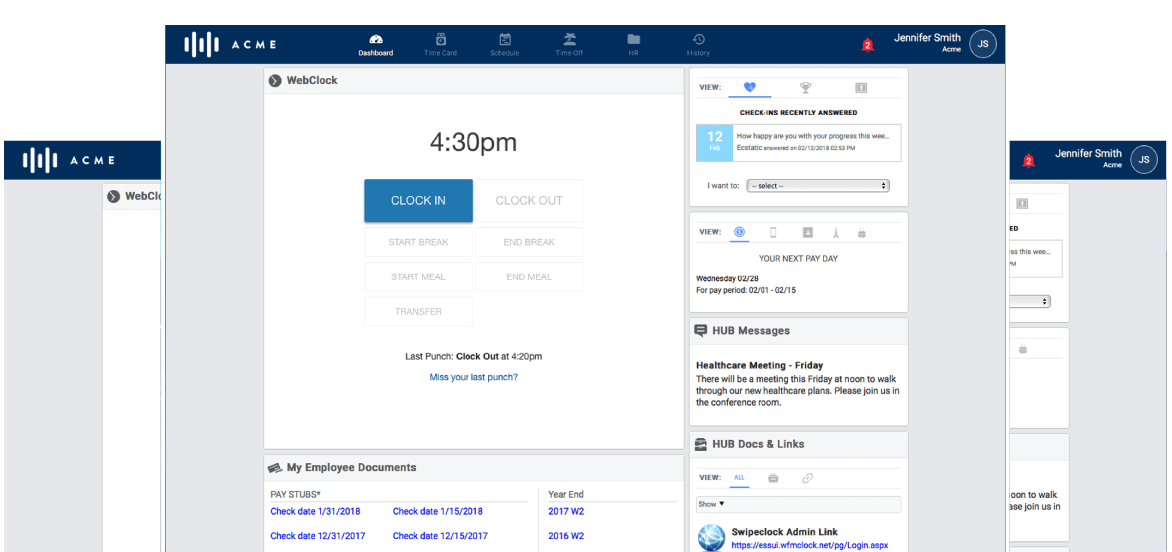 Videos on how managers can post messages, create workflows, track read compliance and more with WorkforceHUB.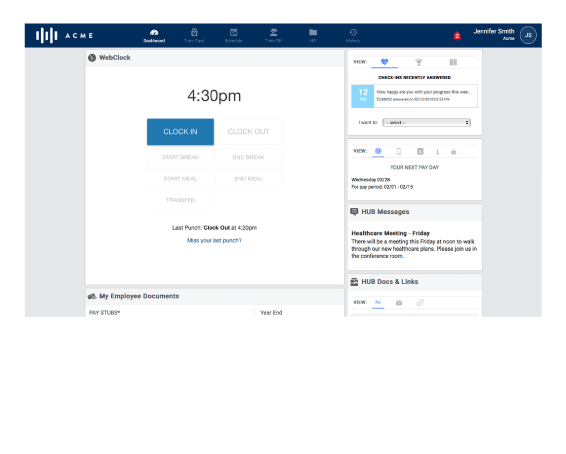 See how a workflow is created by a manager and followed by employees.
1. Manager creates a workflow to distribute a handbook and require employee review
2. Employee reviews a posted document
See how a manager uploads a document and requires employee review with read receipt.
1. Manager uploads a document for employee review
2. Employee follows a workflow to review provide a read receipt
See how an employee makes changes that a manager can review and approve.
1. Employee updates their profile.
2. Manager reviews and approves an employee profile change.
All videos combined in one demo sequence